Here's the B-side of Hank's - sorry - Boeing Duveen and the Beautiful Soup's single from 1968:
'Which Dreamed It'.
::::::::::::::::::::
$INCERE SOUND$
The Wangford record company, markets Hank's back catalogue and the new album. You can now buy $incere Product$ at the excellent roots music site the WHOLE WIDE WORLD.  $incere Product$ books and records can also be bought online from Amazon.co.uk, DJ Peanuts, Duffelbag and Alabris, though we offer no guarantee of their integrity!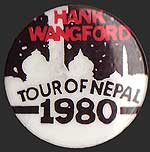 A selection of other
$INCERE PRODUCT$
Currently available at Wangford gigs are:

The Hank Wangford $incere Product$ Johnnie Ray Audionic Hearing Aid-Style Device. "It looks like a Hearing Aid - but it isn't!"

The Hank Wangford $incere Product$ Organic Word Processor "No Batteries Required!"
The "Hankerchief"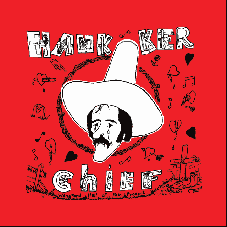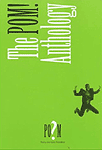 The POM - Poetry Olympics Marathon - Anthology With poems and verses from Hank, Allen Ginsburg, Paul McCartney, John Hegley, Adrian Mitchell, Lemn Sissay, Mike Horowitz, and others. Only £5.
Available also from:
New Departures, 29 Colville Terrace, London W11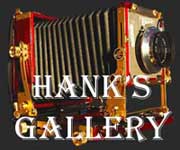 ::::::::::::::::::::
THE BHUNDU BOYS
In 1992 Hank Wangford and the Lost Cowboys recorded with the Zimbabwean Jit band, The Bhundu Boys. The album FRIENDS ON THE ROAD, has three tracks featuring Hank: 'Ring of Fire', 'Anyway' & 'Lizzie'.
Hank says. "The first track is a version of my little hippeshit waltz "Anyway" done african style, with me singing lead and the Bhundu Boys doing answering vocals."
The second track is 'Lizzie' which Hank learned from South African musicians in London in 1960. "It's a pretty Zulu love song by an itinerant Zulu singer who was paid $5 for the rights before it went on to sell like wildfire! It was in an archaic back beat rhythm called Kwela which has disappeared - but is done here in a similar Zimbabwean rhythm called Rabi."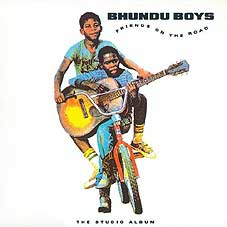 ::::::::::::::::::::
more Hank & Brad...