On next Sunday April 24th The Last Music Company presents a DOUBLE-BARRELLED SUNDAY NIGHT SPECIAL featuring Hank Wangford and The Lost Cowboys plus Geraint Watkins and his band.
This bonanza hooley will be at the semi-historic and very lovely Bush Hall, an Edwardian dancehall back to its former glory with chandeliers and cherubs. It sits just up the Uxbridge Road from Shepherd's Bush
Hank Wangford and The Lost Cowboys features B.J. Cole - pedal steel guitar; Martin Belmont - guitar; Lord Kevin Foster - bass; Spanna Robinson - vocals/bass; Mike Pickering- drums.
Geraint Watkins and his band features Martin Winning - sax/clarinet; Oliver Darling - guitar/vocals; Bob Loveday - fiddle; Paul Riley - bass; Malcolm Mills - drums.
Both bands will each play a full set then join forces in a mighty Country / Honky Tonk / RnB explosion
Performance will start promptly at 7.30
Hank & The Cowboys will start and warm you up with some classic toe tapping misery. So don't be late and miss Hank!
Then Geraint - whose band is shit hot right now - will beat you about the ears with the best honkytonk RnB you've heard in a while.
Chairs will be kicked back and partners will whirl and twirl all around Bush Hall.
This is an all seated venue with some standing room. And dancing room...
Hold on to your hats…this is gonna be a classic
Tickets HERE

This Sunday April 10th will be a special gig at Half Moon Putney with Hank Wangford and the Lost Cowboys. Our chanteuse Spanna Robinson has just given birth to her second daughter Roseanna so is resting up as much as can be with a newborn babe and a toddler about. Life. So we're welcoming dobro wizard and singer Noel Dashwood to fill her harmony shoes and to tussle on dobro and harmonica with the rest of the band. Hank has been up in Norwich recording some downhome tracks with Noel to capture some of their duo magic before Dashwood dashes off to the Southern Seas for the rest of the year. 
This then is your last chance to enjoy his harmonies and his dobro as he locks in with BJ on dobro and pedal steel and Big Martin on guitar. 

And some Wangford family news - Mrs Wangford will enjoy a palindromic birthday this February. It will be 22.02.2022
Wierd huh? Hank X

More gigs on the Horizon..
And early news of a special double header gig at Bush Hall near Shepherd's Bush on April 24th with Hank's Lost Cowboys joining with the mighty Geraint Watkins band. Another night to savour.
See - Hank is looking after y'all! In London at least..... x


The Wangford BBC - Hank's Big Bass Combo - at a mighty gig last Saturday way out East in Leytonstone. An excitable sell out crowd packed into a space festooned like a Hawaiian tiki bar by those colourful crazies What's Cookin'. Nice support from Danny Jones, son of one of the original Spinners, a man with Folk in his blood. 
Such a good gig that the What's Cookers want the BBC back maybe early summer. Don't miss out next time! Worth the hike out East! 
Meantime watch out for the Wangford BBC's next gig, the legendary Anti- Valentine's, Vilentine's night on February 14th at the Half Moon Putney. 
And early news of a very special double header gig at Bush Hall on April 24th with Hank's Lost Cowboys joining with the mighty Geraint Watkins band. Another night to savour. 
See - Hank is looking after y'all! In London at least..... x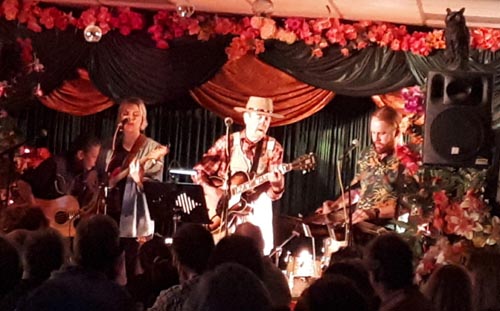 Here's the Wangford BBC - Hank's Big Bass Combo - at a mighty gig last Saturday way out East in Leytonstone. An excitable sell out crowd packed into a space festooned like a Hawaiian tiki bar by those colourful crazies What's Cookin'.
Thee BBC were hot and tight in the East side Tiki bar. Spanna and Lord Kevin, the original Bass Combistas, played out of their skins. Mike Pickering on drums and Noel Dashwood on dobro and harmonica were smokin'. All good for 2022.
Nice support from Danny Jones, son of one of the original Spinners, a man with Folk in his blood.
Such a good gig the What's Cookin' folks want the BBC back late spring.
Don't miss out next time! Worth the hike out East!

Hi all you WangListers / Hank Appreciators / WangFans, however you may be...
Since my last letter four months ago life has stumbled from pillar to pandemic, from a Covid attack to chest infections, from virus fatigue to Boris fatigue. Ah the wintry fun of it all! But now we're in 2022 and all hoping that this New Year will be a whole heap better than the last two terrible ones. Anyway..
Monday February 14th, Valentine's Day, for Hank's now ritual stab at the cloying candles / chocolates / roses / entwined hearts sentimentality of what he calls Vilentine's Day. Dedicated to all those who have been shafted in love, double crossed, cheated on, dumped, divorced and broken hearted by a callous lover, Hank will dig out the best of miserable and angry Country songs. And Country is the best place to go for disillusion in love.
Let's get real!
Vilentine's will be at the beloved Half Moon Putney on Monday evening.
Tickets on the Half Moon website.


HANK WANGFORD Yippee, gigs are coming...
"As we all emerge into the light fumbling blindly like moles shut off underground for a year we see a little clutch of gigs through the late summer. Most are for the Bass Combo (Hank with Spanner Robinson and Lord Kevin Foster and dobro magician Noel Dashwood) a couple of No Hall Too Small reminders from Hank and compadre Brad Breath (Andy Roberts) and an acoustic duo with Noel Dashwood and perhaps Spanner joining us.
We will bring Holey Holey our new album as well as sacks of Wangford product.

HANK WANGFORD YouTube Videos
Hank has now added five of the six episodes of his second TV series Big Big Country where he delves in detail into parts of Country music and its roots that specially drew him in. He looks at Honky Tonk music, Duets (with many of the great Brother duets), God in Country and Mexico and its influence. At the end he goes right off the rails and goes to Bulgaria to show you the best of the Bulgarian singers and musicians - Hank loves this music and feels it ticks as many boxes as does American Country - the music of ordinary folks, carrying their stories, their history and heartaches. A special one this, not to be missed. THe whole series expands on the first HW's A-Z of C&W and together they are the first exploration of Country music on British TV.
Click that link and feast your ears and eyes along with other films about Hank and some classic performances with his various and changing bands. And when you get to Hank's channel click on Videos to see the complete catalogue of goodies.
LINK HERE

14TH AUGUST - HANK'S NEW CD RELEASED
Hank's NEW CD 'HOLEY HOLEY' will be released on 14th August and is available at all good outlets. A single, 'PERFECT DAY', (from the album) and 'MY LOVE HAS GONE' (not on the album) is to be released shortly. PLUS a 7" vinyl. (left) WATCH THIS SPACE!

ANNOUNCING HANKTUBE - The home of Hank Wangford YouTube Videos
Hank has uploaded a selection of videos via YouTube, including a handful of his LOCKDOWN SPECIALS. You can view and listen HERE

More Lockdown Balcony Sessions from Hank
Hank offers 'Perfect Day' from Hank's new Holey Holey album to brighten up your lock down day. Stay Safe.

And there's more
We've added a short video of Hank and ensemble during the recording of SAVE ME THE WALTZ. You'll find it HERE on Hank's YouTube page...

Dear Friends
Hank's contribution to our lockdown blues... Hank offers 'Simple Pleasures' from the Wake Up Dead album to brighten up your lock down day. More coming soon. Check out Hank's new cd on the 'Media' page too, HOLEY HOLEY is receiving some great reviews. HERE

Dear Friends
Following the Big Statement on the 16th March it looks like all gigs in theatres and big gatherings are off for the moment. We're as sorry as you are so we will all watch some kind of space from the comfort of our own isolation. We suggest you visit the venue & promoters' websites for up to date information. Keep yodelling and if you can keep smiling. While you wash your hands for 20 seconds of course. Hank x

Bobs & Betties
So it's the last gig of the year before we all go off to lick our wounds and hope against hope (default position for a Gooner like Hank) for a better year to come.
And so it should be with the fine final mixes of Hank's new album Holey Holey whizzing in. We expect it to be released in the spring of 2020.
Meantime if there are any tickets left for this loveliest of venues grab them now. A special gig is in store….
Hank comes back to his home stomping ground of Camden Town and the Green Note. For a special Xmas show Hank is bringing new friend Noel Dashwood playing heartstopping dobro and harmonica to add to the joyful rumble of the Bass Combo. Hank played a gig at Norwich's Art Centre recently with Noel and Big Steve Arlene so wanted to bring Noel to your attention. Don't miss this one – you'll regret it all of 2020… So let's kick out the footlights and get on with the show. More Country! More misery! Tears on the Tinsel!! We're looking forward to this one more than we can say… ( DEC 2019 )

Hi Friends
Visiting the Sligo cemetery which has a gravestone marked for WB Yeast (though his mortally poetic remains are in fact somewhere else) and then looking in the WB Yeast Memorial Souvenir shop sincerely placed (unlike the man himself) in the cemetery, Hank had something of an epiphany. The old chestnut of C&W sincerity – "There are no strangers, only friends we don't recognise" that Hank heard intoned by many Country stars particularly at the infamous Wembley Country festivals of the early '70s – is a quote from Yeast himself. They were selling greetings cards with Yeast's bon mots in the WB gift shoppe. So not C&W horseshit, actual poetry… You can see Hank is back from the West of Ireland and Rancho Wangford and has been marinated in the craic for the last month. Now back to business, to finishing the mixing of Holey Holey the new album and coming to play some gigs and meeting and greeting again.


Hi Friends
As the fabulous Bridport Hat Festival beckons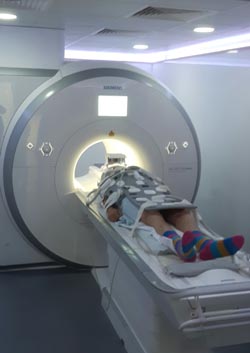 Hank spends a whole hour getting fully charged up in the hyper magnetic 2001 Space Odyssey electro tube. Whirr whirr bang clang bang clunk clonk bash bosh - it was great and so exciting Hank asked if he could have another go. He swore Laurie Anderson was in there with him whispering Oh! Superman into his ear. But they said he'd just get TOO charged up he'd be glowing. Come on the 7th September to the Electric Palace in Bridport to see the results and hear Hank's songs old and new from the new album with the whole Lost Cowboys. Big Martin Belmont, Space Guru BJ Cole, the Ultimate Country Fusion rhythm section Roy Dodds & Lord Kevin Foster and celestial singer and harmoniste Spanner Robinson will all be with Hank.
The socks were white when Hank went into the Big Machine - ah the power of the Magnets! Apparently this Cyclotron for the masses shifts all your hydrogen atoms sideways then measures how long it takes for them to recover... Clearly the hydrogen atoms in Hanks socks never reverted to their original whiteness... (Click to see Hank's socks in greater detail!!)

Hi Friends
Self self self! Hank has been so self obsessed in the last two months he's missed on letting you know what's new. Understandable, since just getting his cardiac reboot six weeks ago, getting more involved with the new album recording and then running away to Rancho Wangford to better enjoy the fiercest winds that Storm Gareth has to offer. And for winds – howling down the chimneys of the Rancho, blasting in off the wild Atlantic by the gate and screaming through the overhead wires – there's nowhere to beat the Connemara coast. But back to you folks – pulling through assorted sicknesses that struck down the Wangford Bass Combo we had a glorious gig at Bungay's Fisher Theatre when BJ Cole stepped in for the ailing Lord Kevin Foster and we harangued a warm partisan crowd with a bunch of fresh songs from the new album along with a smattering of oldies. Hank will come back from the Wild West this week to be ready for the Bass Combo's return to the wonderful Green Note in Parkway, the hub of Camden in London. Come and hear Hank performing better than ever. The Cardiac Reboot looks to have done the trick and Hank – the Frankenstein of Alt Country – has risen from the moribund with his charge to the heart. The Reboot might even inspire the title of the new album… We'll see.

THREE STANDOUT GIGS COMING UP...
Crawling out of the Great Darkness, two in London one in East Anglia's Waveney Valley. We start with the Wangford Bass Combo pouring Country scorn on the cloying sweetness of Valentine's Day. So successful last year the Half Moon have demanded a return to the cutting edge of revenge.
Meantime we went in to Hackney Road Studios and laid down a huge number of tracks for the new album which was waiting for the extra batch of songs from Rancho Wangford. So far the tracks are sounding sweet and now we have some work to do. We'll keep you posted. Not giving away a lot here but best that way at the beginning...

HANK & SPANNERS TRIP TO FOOTSBARN / GLEN HANSARD FESTIVAL
We've added some footage of Hank and Spanner's performnce at at the Ballintubbert for the Footsbarn / Glen Hansard festival in Ireland last September. See it HERE on Hank's YouTube page. ( SEPT 2018 )

CLICK THE BANNER BELOW TO VISIT HANK'S ARCHIVE NEWS PAGE